Allow me to start the week on a light note by presenting the most impressively snarky product reviews on Amazon. I would link directly to the source, but some material isn't safe for work.
Here is a review for American Flag Workout Pants:
Even otherwise ordinary products aren't safe from snarky reviewers who seem to have nothing to do but make, uh, snarky reviews. Here's a couple of appropriately tongue-in-cheek reviews for a Bic ballpen: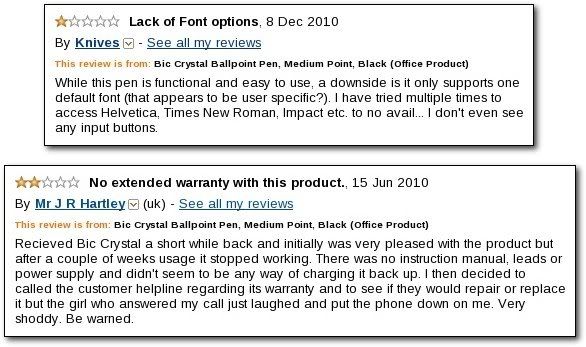 Who are these people who have all the time in the world to do this? Moreover, is it possible to be paid for this? Ah, the possibilities!
Enjoy the start of the week!